Iria Arenas
Spanish multidisciplinary artist working in performance, movement and video. She holds a BA in Visual Arts and Dance (University Rey Juan Carlos, Madrid) and a MA in Theatre and Performing Arts (Complutense University, Madrid). As a dancer she worked for several companies in London while developing her research as a performance artist during residencies in Sweden (DOCH), Finland (ODH) or Germany (PReS) where she is currently doing a Postgraduate Residency Studios with the support of Acción Cultural Española (AC/E).
Her aim is to keep growing as a visual artist and performer combining both mediums in her work to explore human values in an age of commodity culture. Her recent works look into the desperation of our capitalist reality and its global impact: using models of food, and bodies, as metaphors for mass-consumption and objectification.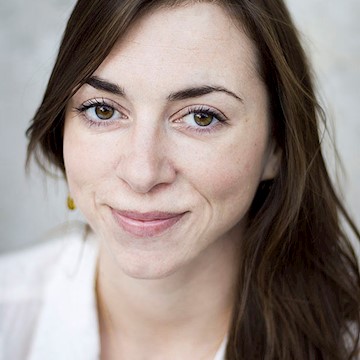 Malia Bruker
Malia Bruker is a filmmaker and Assistant Professor of Communication at Florida State University. Influenced by her early career in independent news and her ongoing interest in experimental film, Bruker's work addresses social and political issues through a poetic lens. Though rooted in documentary practice, Bruker's films have featured performance, animation and other experimental non-fiction practices as means of exploring social justice.
Leah Carrell
Leah Carrell is a dance theatre artist currently based in Auckland, New Zealand. She is a graduate of the University of Otago (BA, Theatre Studies, Maori Studies; PGDipPE, Dance) and Unitec Institute of Technology (BPSA, Contemporary Dance). Leah choreographed the full length show Ocean Between My Feet (Dunedin, 2013) and co-choreographed Mo(u)ld which premiered and was nominated for Best Dance at Dunedin Fringe Festival (2016). She was a core participant in Maria Dabrowska's Research Series #12 with Movement Art Practice (Christchurch 2016). Leah won the 'Risk Taker Award' at Short+Sweet Dance Festival (2016) with her new choreography Shroud. Leah was a key contributor and performer in Dark Matter, led by Martyn Roberts, winner of Best in Fringe at NZ Fringe Festival (2017). Leah currently co-facilitates, with Benjamin Mitchell, the live-choreography practice Composure (Auckland) which explores the notion that the making of the dance work is the made dance work. Composure shared its practice as a 12-hour improvisation event in both Auckland and Dunedin Fringe Festivals (2017). Leah is a support dancer with Touch Compass Dance Trust and has previous experience with GASP! Dance Collective in Dunedin. Leah has been involved in various short films, feature films and theatre productions including Ghost TV (2013). As an establishing dance theatre artist, Leah is interested in site-specific work, Practice-as-Research, improvisation, interdisciplinary collaboration and dance writing. In 2017 Leah will attend Transformation Danse in Montreal before travelling around Canada and the USA.
Composure live-choreography practice: composureproject.blogspot.co.nz
Christina Maria Castro-Tauser
Christina Castro-Tauser is currently working towards her MFA at Temple University with a focus on choreography, under the guidance of professors Jillian Harris, Mark Franco, Merian Soto, Megan Mazarick, Kariamu Welsh, Kun-Yang Lin, Karen Bond and others. So far in her time at Temple University,  Christina has choreographed "Displaced and Disconnected,"  a site specific piece exploring one's feelings of entering a new place, as well as "Needed Conversations," and "Among Us".  She also organized Temple University's participation in National Water Dance Day for which she choreographed "Peace by the Water," which streamed nationally along with many others dancing simultaneously across the country. Christina is also the funding director of Expansions Contemporary Dance Ensemble.
Prior to her years in Philadelphia she was the Director of the Gainesville Ballet Junior Company and an Instructor for the Gainesville School of Ballet for eight years under the direction of Diane Callahan at Brenau University in Gainesville, Georgia. Her choreography "Not it" represented Brenau University at the American College Dance festival.
Christina received her BA in Dance from Point Park University. She was an apprentice at the Colorado Ballet  where she choreographed Cafe con Leche for the Colorado ballet studio Company. She has tained with Laura Alonzo at Centro Pro Danza Cuba. Other mentors, instructors and schools with whom she trained include Deidre Kellogg and Susan Stowe, The Milwaukee Ballet School and Minnesota Dance Theatre.
Christina is married to Scott Tauser and proud mother of Hunter and Cecilia.
 http://christinacastro-tauser.weebly.com/
Heather Harrington
Heather Harrington graduated with a BA in Psychology from Boston University. She then moved to New York City and danced with the Doris Humphrey Repertory Company, the Martha Graham Ensemble, the Pearl Lang Dance Theater, and the Bella Lewitzky Dance Company. Her choreography has been presented by various venues including Danspace Project, the Lower Manhattan Cultural Council's Sitelines series, Fresh Tracks at Dance Theater Workshop, Rockefeller Center, Boston University, Sky Rink, New Stuff at P.S. 122, Dancing in the Streets at Wave Hill, The Yard, Joyce SoHo, The 92nd Street Y, Kean University, and the Center for Architecture.
She was a finalist in 18th International Choreographic Competition in Hanover, Germany in 2004 and performed in the Bangkok International Festival of Music and Dance. She has received grants from Meet the Composer, The New York State Council on the Arts, The Bossak/Heilbron Charitable Foundation, L.J. Skaggs and Mary C. Skaggs Foundation, and the Harkness Space Grant from the 92nd Street Y. She was resident choreographer for The Yard's Bessie Schonberg Choreographers and Dancers Residency, Kaastbann International Dance Center, and the Hotel Pupik series in Austria. Harrington has created a number of site- specific pieces including "Giscard Games" for the Lower Manhattan Cultural Council, and "Melt" (2014) at the Grounds for Sculpture in Hamilton, NJ for the Outlet Dance project. In 2013, she staged a gun violence protest piece as a part of the Art=Ammo project at Washington Park in Newark, NJ. Heather Harrington is currently an adjunct professor of Modern Dance and Theory at Kean University.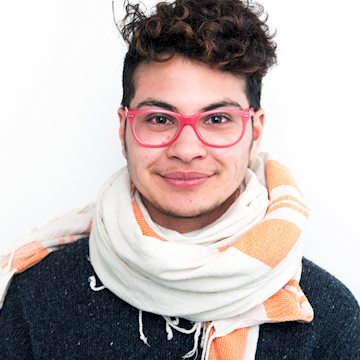 Zavé Martohardjono
Zavé Martohardjono is an interdisciplinary artist interested in geopolitics, social justice, queer glam, and embodied healing. They've performed at BAAD!, Boston Center for the Arts, Center for Performance Research, Gibney Dance, ​Issue Project Room, Leonard & Bina Ellen Art Gallery, Movement Research at Judson Church, Panoply Performance Laboratory, Recess, and the Wild Project. Zavé wa​s a Gibney's Work Up 3.0 artist, had residencies at T​he Shandaken Project at Storm King (2016)​, La MaMa (2016)​, Chez Bushwick (2015)​, and was a Lambda Literary Fellow (2015)​. They work at the ACLU, organize with artists of color, and are a Third Wave Fund board member.
zavemartohardjono.com
Twitter/Instagram: @zavozavito
Facebook
Meghan Quinlan and Natalie Zervou
Meghan Quinlan holds a PhD in Critical Dance Studies from the University of California, Riverside and is currently a lecturer in Dance at Kennesaw State University. Her research focused on the many layers of politics present in Gaga, the improvisatory dance practice developed by Israeli choreographer Ohad Naharin. She has also written about choreographic projects that have emerged from Gaga-trained dancers in venues such as TDR: The Drama Review. In addition to her research on Gaga, Quinlan is interested in further exploring the politics of dance through both virtuosic and pedestrian movement, protests, gender and sexuality studies, education, and national/regional politics both in the United States and the Middle East.


Natalie Zervou is a Lecturer at the University of Wisconsin Madison Dance Department. She holds a PhD in Critical Dance Studies from the University of California, Riverside, an MA in Dance Studies & Cultures from the University of Surrey, a BA in Political Science and International Studies from the University of Athens, and a Diploma in Dance and Dance Pedagogy from the Higher Professional Dance School Morianova Trasta. Her research interests focus on the intersections between dance and politics. Her upcoming book project concerns contemporary dance in Greece, during the recent socio-political and economic crisis, while her focus is on the ways that dancing bodies negotiate national identity construction in this fluctuating landscape. As a performer, Zervou has trained in classical ballet and modern dance technique, as well as Greek folk dances and European character dance. She has choreographed and performed works in Greece, Britain, Amsterdam, and the USA and maintains an active artistic agenda, constantly experimenting with new media and art forms. For more information on Zervou's work and publications visit: www.nataliezervou.com
Maira Duarte Quiroga
Maira Duarte, a Mexican dancer, dance teacher and choreographer, moved to New York City in 2008. In 2011 she obtained an M.A. in Dance Education by New York University, supported by the Mexican Fund for Arts and Culture. In 2012 she moved back to Mexico to work as a full time professor at the University of The Americas Puebla. Maira came back to New York City in 2014 to found and direct Dance To The People (www.dancetothepeople.org), an open collective of dancers who share resources to develop dance projects, including but not limited to: teaching, training, choreographing, performing, and researching movement techniques or improvisation. She has also performed in works by Douglas Dunn and Dancers, and Jin Ju Song-Begin, and currently dances with Estado Flotante and Tanz Theater Andre Koslowski. Maira is also an independent film maker, her documentary on an Amazon biological expedition titled The Scientist's Search, is on view at the Carnegie Museum of Natural History, in Pittsburgh.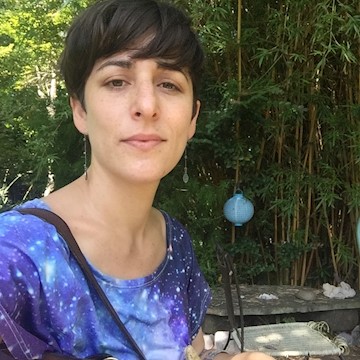 Hannah Schwadron
Hannah Schwadron is Assistant Professor of Dance at Florida State University, where she teaches courses in critical dance studies and choreography. This ongoing project in Hamburg, Germany reflects Schwadron's interests in her Jewish family history, as well as her research during MFA and PhD degree programs at the University of California, Riverside. Dance film Klasse (2015) won the Production Grant from Dance Film Association (NYC), and has been shown at the American Dance Festival (Durham & Boone, NC), Antimatter [Media Art] (Victoria, BC), the Tiny Dance Film Fest (SF), Israelitische Töchterschule (Hamburg), Third Coast Dance Film Festival (Houston), where it won the Spirit of the Festival award, and ScreenDance Miami, where it won Audience Choice award.