Jane Alexandre, PhD
Editor
is an independent scholar/artist who has been working in the NY dance world for more than 30 years as a performer, writer, teacher, choreographer, director, producer and administrator.  She is the author of Dance Leadership:  Theory into Practice (Palgrave Macmillan 2017); a Director at Evolve Dance Inc.; and has been involved in creating numerous dance projects of every description.  She holds a BSc from Queen's University (Canada), an MA from Antioch University (US), an MS from Pace University (US), and a PhD from Antioch University.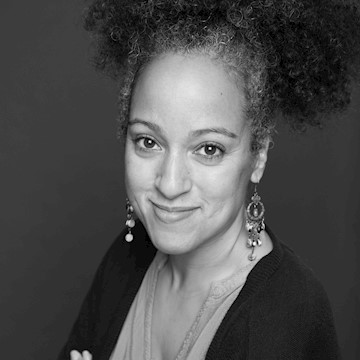 Julie B. Johnson, PhD
Consulting Editor
A dance artist and educator based in Atlanta, Georgia, working in the intersections of creative practice, embodied research, and social justice. She serves as an Assistant Professor and Chair of the Department of Dance Performance & Choreography at Spelman College; Co-Founder/Consulting Editor of The Dancer-Citizen; and Founder/Artistic Director of Moving Our Stories.
She is a 2020-23 Partners for Change Artist with support from Alternate ROOTS and The Surdna Foundation; a 2021 Distinguished Fellow in-residence at the Hambidge Center made possible through a Georgia Council on the Arts Scholarship; and a member of the 2020-21 cohort of the Jacob's Pillow Curriculum in Motion Institute. In 2019, she received the Arbes Award and Black Spatial Relics Residency Award, and she was a Hughley Artist Fellow as part of the final 2018-2019 cohort. Julie earned a PhD in Dance Studies at Temple University's Boyer College of Music and Dance.
Erica Moshman
Managing Editor
A New York-based dance artist working as a performer, facilitator, project manager and teacher. Her current work is in inclusive dance practice and community work with a focus on disability. Erica is co-founder of Parable Dance and Artistic Director of Parable Dance NY She holds a BA in dance and anthropology from Connecticut College and an MA in dance anthropology from the University of Roehampton (UK).
Annie Tucker, PhD
Founding Editor
An interdisciplinary researcher, writer, and educator working at the various intersections of culture, personal experience, and the arts. Her interests include disability representation and response, the therapeutic application of the arts, and contemporary Indonesian cultural production. Her work has been recognized by support from the PEN America Center and the Southeast Asia Council of the Association for Asian Studies, among others. She recently received her PhD in Culture and Performance Studies from the Department of World Arts and Cultures| Dance at UCLA, where she also lectures for the Disability Studies Minor.