Nadra Assaf
With over 30 years of experience in Higher Education and professional productions, Nadra Assaf is the associate chair of Communication Arts Department at the Lebanese American University and founder of Al-Sarab Dance (1991). With an M.F.A. from Sarah Lawrence College, and an EdD from Leicester University she created dance opportunities such as IDDFL, throughout Lebanon and the region.  Some of her productions/publications include: Audience/performer re-action: an investigation into audience/performer reciprocity via a touring site-specific performance in Lebanon (2020) Public Conflict, Private Scars (2019), Sawtee (2019, 2017), Embodying Feminism in the 21st Century: Perspectives from the East and the West (2017), This. Is. How? It. Happened! (2016), Not Without My Body: The Struggle of Dancers and Choreographers in the Middle East (2015), and I Matter": An Interactive Exploration of Audience-Performer Connections (2012).
Jimmy Bechara
Jimmy Bechara has 30 years of dance experience, from a student to a teacher and researcher. He directed his pedagogy and research to the human body perception and behavior in and through dance. Jimmy is a performer, choreographer, and teacher coordinator of Al-Sarab Dance School and Professor at the Lebanese American University. Born and raised in Lebanon, Jimmy's path took him to Jacksonville University Florida, where he graduated with an MFA in dance. His  research interests revolve around: human perception in dance. Some of his work and/or performances are as follows: Mining the Gap ((2019), This. Is. How? It. Happened! (2016), and I Matter: An Interactive Exploration of Audience-Performer Connections (2012), "he's in her shoes (2012).
Bernard Brown
Bernard Brown is a choreographer, performer, educator, scholar and activist. Intersecting race, gender, and sexuality, Brown's choreography has been presented across the US including LA, San Francisco, Chicago, Dallas, Minneapolis, Phoenix and NYC. He has choreographed Scott Joplin's opera, "Treemonisha" for Skylark Opera, and created original dance works for Sacramento State University, El Camino College, Lula Washington Dance Theatre School, Pasadena Dance Theatre School, and South Chicago Dance Theatre. Performance career highlights include: Lula Washington Dance Theatre, David Rousseve/REALITY, Kamasi Washington, Mikhail Baryshnikov, Louis Johnson Dance Theater Ensemble, TU Dance, Shapiro & Smith Dance, Doug Elkins Dance Company, Donald McKayle, Rennie Harris, Vincent Patterson, Rudy Perez, Nike, among others. Brown is an Assistant Professor of Dance at CSU, Sacramento. Brown was published in the inaugural edition of The Dancer-Citizen, with a forthcoming publication in The Activist History Review. His scholarship on queerness, blackness, post-modern dance and arts activism has been presented at conferences across the US. His work on eviction rights, "Champion," was presented at the launch of the Institute on Inequality and Democracy at UCLA Luskin. His activism has been documented by the NY and LA Times. He is also recipient of the Westfield Emerging Artist Award, and the Lester Horton Award. He is Executive Artistic Director and primary choreographic voice of Bernard Brown/bbmoves, social justice dance theatre company. He trained at Idyllwild Arts Academy, The Ailey School and Dance Theater of Harlem. He earned his MFA from UCLA and his BFA from Purchase College. The LA Times has called him "...the incomparable Bernard Brown…"
Headshot photo credit: Joe Pugliese
Clémence Debaig
Clemence Debaig is a designer, dancer and computational artist, based in London. Her work is situated at the intersection of dance and technology. She creates work for galleries, the stage, and more unconventional sites, in the form of interactive installations, audio-visual experiences and performances.
Her recent work focuses on exploring notions of control, harassment and apathy, questioning how human behaviours are changed when using technology as a proxy to interact with each other. She likes to explore how digital technology can enable audience participation during performances. In light of the recent events, she wants to shift her practice to researching the fine line between remote collaboration and control, and how it can lead to a sense of togetherness.
In 2019, she presented her work in several group exhibitions and festivals, including Anamorphic Waves at Ugly Duck, Kallida festival in Somerset and the London Ultra at the Oxo Tower.
Clemence has an MSc in Mechanical Engineering and Industrial Design (2009) from the University of Technology of Compiègne (France). She is currently doing an MA in Computational Arts at Goldsmiths University in London. In parallel to her academic studies, she trained as a dancer, focusing particularly on contemporary and dance theatre techniques. 
Sonia Destri
Sonia Destri Lie is the artistic director and choreographer of Companhia Urbana de Dança. Receiving her degrees in both psychology and ballet has rendered her a unique perspective on human expression and human form. Destri travelled throughout Brazil and Europe after completing her studies, working in dance, theatre, film, and musicals. It was then when she was discovered hip-hop and b-boying dance. She has defined her unique refreshing interpretation of these styles by infusing them with the rich cultural influences of Brazil and the favelas from within. 
Her works creatively embrace elements of hip-hop, b-boying, contemporary dance, and also Brazilian social dances. Destri's choreography has been cited as a significant contribution to the field of dance, generating an entirely new genre that coincidentally returns a greater appreciation for existing dance styles and the significance of sociocultural influences. Media and contemporaries' reviews of her performances are nothing short of spectacular. She received the Best Script Award by the Ford Foundation, the Staging Award 2011 by the State of Rio de Janeiro for the show Eu Danço, the FADA Award by the City Hall of Rio de Janeiro (2012, 2013 and 2014), and the Best Choreography Award by Conseil International de la Danse (CID Unesco).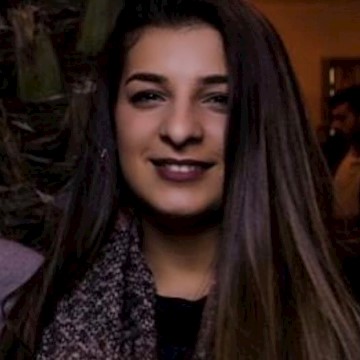 Sarah Fadel
After receiving her MFA in Choreography from the University of Roehampton – London (2017), Sarah Fadel went back to Lebanon and became an assistant professor at the Lebanese American University. In addition, she joined the committee of the International Dance Day Festival in Lebanon (IDDFL). She utilised her experience from the Dance Studies courses in the University Paris VIII (2013) and her BA in Translation (2011) to fuel her research focus: "Translation principles as tools for movement generation". Sarah is the assistant artistic director of Al Sarab Dance Company, and a teacher at Al Sarab Dance School. She has been part of Al Sarab Dance company since 2007 and has performed and choreographed in several company productions locally and internationally. She has also collaborated/performed with local and international artists. Some of her works/collaborations: Zekra (2017), This. Is. How? It. Happened! (2016), Thawrath – Metel in Stereo (2016), … Not Really (2015).
Charles Macdonald
Charles Macdonald, originally from Michigan, is a graduate of Julliard Dance Program. He has performed with Detroit's Harbinger Dance Company and with NYC's Sandra Cameron Dance. Charles is a former NYC public school teacher, and currently teaches and performs with Dances for a Variable Population. 
Melissa Melpignano
Melissa Melpignano is an Italian dance scholar and practitioner. She works as a Lecturer and Interim Dance Director in the Department of Theatre and Dance at the University of Texas at El Paso. She obtained a Ph.D. in Culture & Performance in the Department of World Arts & Cultures/Dance at UCLA. Her research examines the stakes of dancing and choreographing in contexts characterized by states of emergency and conflict, looking at how performance practices contribute to theorizations of livability, solidarity, and collective responsibility. Her next book project deals with these issues while tracing the formation of dance epistemes in Israel/Palestine. She is currently finalizing a manuscript on the theorization of presence in eighteenth and nineteenth-century Italian ballet literature, reading text as dance in relation to coloniality and gender. Her writings appear in Dance Research Journal, and The Body, The Dance, and The Text, and in the forthcoming Oxford Handbook of Dance and Jewishness from a Contemporary Perspective and 50 Contemporary Choreographers (third edition). Melissa is also a performer, dance maker, and dramaturg, and is currently involved in interdisciplinary projects that research water supply and decolonial and anticolonial practices on the U.S.-Mexico border.
JoAnna Mendl Shaw
JoAnna Mendl Shaw has been choreographing performance works for stage, rural and urban landscapes since the 1980's. Artistic Director of The Equus Projects, Shaw tours throughout the States and Europe creating site-specific performance works that often bring dancers and horses into shared landscapes. The Equus Projects has created commissioned works in 18 States including the multi-year, Pullman Project, an immersive community based work in the historic Pullman District in south Chicago. Shaw has taught on faculty at NYU/Tisch, The Juilliard School, Ailey BFA Program, Marymount, Princeton, Mount Holyoke and Montclair State. The recipient of two NEA Choreographic Fellowships and multiple NEA grants for Interdisciplinary Performance, Shaw's work has also been funded by the Rockefeller, Harkness, Jerome Robbins, O'Donnell-Greene and Oppenheimer Foundations and the National Performance Network.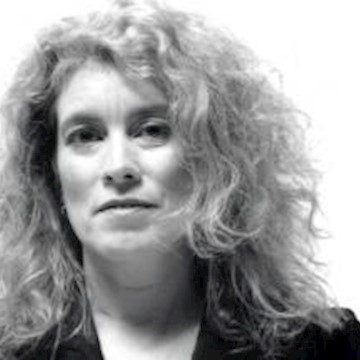 Celeste Miller
Celeste Miller is a choreographer, solo performer, educator and community arts animator. She is currently an Assistant Professor in the Department of Theatre and Dance at Grinnell College, a position that allows her to combine her passion for teaching with her investigation of dance as a performing art, political act and a method for the embodiment of ideas and beliefs.  Dubbed "dance whisperer" by Balance Dance Company, she has devoted her life to finding ways that every body can access a way to experience the world, and express ideas through participatory dance-making. Fellowships and awards for her work include the National Performance Network Creation Fund, National Endowment for the Arts Choreography Fellowship, Atlanta Mayor's Fellowship in the Arts, and the Maryland Arts Council.
Miller directed the Jacob's Pillow Dance Festival Choreographer's Lab: Dance and Community Engagement from 1993-2010. She is the co-founder of the Pillow's "Curriculum in Motion" methodology - artist/educator and classroom teacher collaborations to teach academic subjects using dance as the tool for learning.  A chapter on this methodology was published by Cambria Press in "Hybrid Lives of Teaching Artists in Dance and Theatre Arts" in 2014.
Currently, through Jacob's Pillow and a National Endowment for the Arts Creativity Connects grant, Miller and community partners in the field of medical education are applying the principles of "Curriculum in Motion" to examine ways in which dance-based improvisation and embodiment practices can uniquely support the health and morale of practitioners, nurture creative problem-solving, and promote a conscientious medical practice.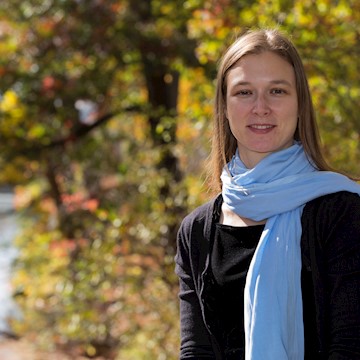 Dr. Candice Salyers
Candice Salyers is a dancer and multi-disciplinary artist whose work integrates text, poetic images, and movement to create both intimate and large-scale installations and performances. Her dance work has been shown in landscapes and stages in the US, UK, Estonia, Ireland, Bulgaria, Morocco, and the Czech Republic and has been commissioned and supported by residencies across the US, including at Acadia National Park, as well as in Spain, Armenia, Canada, and Hungary. She was one of 10 US artists selected to participate in an international exchange between National Dance Project (US) and Culture Ireland (IE). Her PhD. work explored intersections of dance performance, feminist theories, and environmental philosophy, and she also holds an MFA and MDiv. Her recent solo performance project explores different physical and conceptual perspectives on female sainthood and includes dances created for both landscape and stage spaces. Currently, she is an Assistant Professor of Dance at The University of Southern Mississippi. Candice was awarded a 2016 Choreographic Fellowship from the Massachusetts Cultural Council for her choreographic and performance work and a 2017 Postdoctoral Fellowship from the American Association of University Women for her writing. She was recently one of the first dancers invited to speak at the Society for European Philosophy, and her publications include contributions to  Tanz, Bewegung, und Spiritualitat, and the Journal of Performance and Mindfulness.
Students from The University of Southern Mississippi:
Linnea Blakemore is a junior Dance major and Psychology minor. Ayanna Coleman is a junior Performance & Choreography major. Casey Collier is a senior Performance & Choreography major. Kaylee Holley is a junior Dance Education major. Tarrah Mills is a senior Performance & Choreography major. Maggie Pope is a junior Dance Education major. Dallas Robinson is a sophomore Dance Education major. Rodarius Washington is a sophomore Performance & Choreography major.
Dr. Rachel Sweeney
Dr. Rachel Sweeney is a practicing movement artist with a background informed by Butoh and its sister form, Body Weather. She is a dance researcher, writer and performer with an interest in phenomenological writings within contemporary performance praxis. She is Senior Lecturer and Subject Leader in Dance at Liverpool Hope University, and has worked internationally as a Research Fellow at the Australian National University and as Guest Lecturer for the School of Visual and Performing Arts in Colombo, Sri Lanka. Her teaching specialisms include intercultural theatre training and site based performance composition. She has published widely on contemporary cross cultural training practice and movement and ecology based practices and her independent performance work has been funded by the Arts Council of Ireland and the Arts and Humanities Research Council. She is a member of the experimental heritage group Karum Creevagh and currently is developing archaeological, ecological and artistic trans disciplinary projects in Ireland.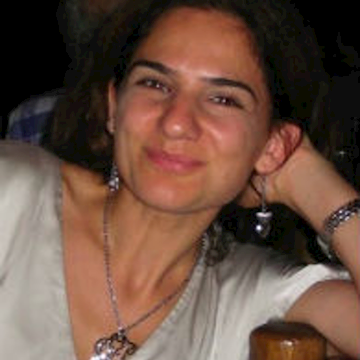 Amelia Youssef
Amelia Youssef has been involved in the world of dance for the past 20 years, and an active participant for the past 10. She has enjoyed being a committee member of IDDFL for the past five years. With an MA in Archaeology, from University College London, England, and an MA in the English Language, from the American University of Beirut, Lebanon, she has always been interested in the arts. She is currently a senior instructor in the English department, at the Lebanese American University.