Dasha Chapman
Dr. Dasha A. Chapman (PhD, NYU Performance Studies) is an interdisciplinary dancer-scholar whose work builds bridges between fields, publics, places, and practices. Dasha's dance research engages African diaspora theory, performance studies, ethnography, and the queer Caribbean. Currently, Dasha is Visiting Assistant Professor of Dance at Davidson College. Prior to her current position, Dasha was Visiting Assistant Professor of Critical Dance Studies and Africana Studies at Hampshire College and Five College Dance, and the Postdoctoral Associate in the Department of African and African American Studies at Duke University, working alongside Duke's Haiti Lab, the Program in Gender, Sexuality and Feminist Studies, and Dance. Dasha's writing appears in The Black Scholar, Journal of Haitian Studies, Dance Chronicle, Theater Journal, and Women & Performance: a journal of feminist theory in a special issue she co-edited on "Queer Haitian Performance and Affiliation" with Erin Durban and Mario Lamothe. Her first book centers the dance labors of contemporary Haitian artists who cultivate movement worlds in urban Haiti, New York City, and Boston. As a dance maker, Dasha develops site-specific transnational collaborative work that activates histories, spaces, and conversations. Dasha also co-convenes a number of collaborative research initiatives, including: the Queer Haitian Studies/Sexualities Working Group for the Haitian Studies Association; Afro-Feminist Performance Routes, a bi-annual residency exchange with African/African diaspora women and femme dance artists; and the UnCommoning Pedagogies Collective, a multi-racial group of educators committed to centering movement and the body in anti-racist work across teaching, writing, and performance.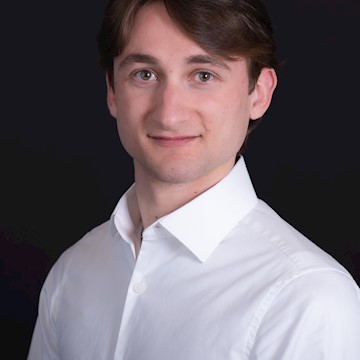 Thierry L. Jaquemet
Thierry L. Jaquemet studied ballet at the Zurich University of Arts (Switzerland). After his graduation in 2015, he joined the National Ballet Company of Győr (Hungary). There, he appeared—among others—in László Velekei's award-winning ballet The Scarlet Letter. Interpreting the role of Benvolio in Youri Vámos' Romeo and Juliet, Jaquemet was jointly responsible for the ballet's "most enjoyable moments" (Krisztián Faluhelyi, 2017). Her toured across all of Hungary and Italy, to Germany as well as to Romania with this company. In addition, he was called as a guest to the Mainfranken Theater in Würzburg (Germany) on several occasions. Since 2019, he has been a demi-soloist with the Josef Kajetán Tyl Theater's ballet company in Pilsen (Czech Republic).
Jaquemet was awarded the honorary citizenship of the city of Győr in regard to his "outstanding contribution to the city's cultural life" as a member of the ballet company in 2018.
Besides his occupation as a dancer, Jaquemet contributed to the Swiss daily newspaper Zürcher Unterländer between 2015 and 2018. He is a member of the Italian Association for Research in Dance AIRDanza.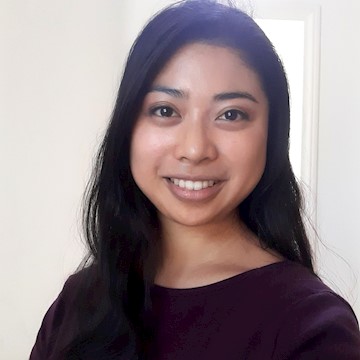 Kara Nepomuceno
Kara Nepomuceno (pronouns she/her) is a writer and educator moving towards futures of abundance through language and dance. Her vision for the future draws from Philippine dance forms, which teach her about storytelling, critical discomfort, and embodied ways of knowing.
She writes with thINKingDANCE (Philadelphia) and contributed to Dance Adventures: True Stories About Dancing Abroad (Megan Taylor Morrison, December 2020). Her undergraduate honors thesis, "Moving Honestly" wove personal narrative, research, and dancemaking to describe codified pangalay in Manila and the United States.
Kara moves from Western contemporary and modern dance traditions as well as folk and regional dance forms of Southeast Asia. In 2019, she received the Shansi In-Asia Grant to study codified pangalay with AlunAlun Dance Circle in Manila. Since March 2020, she has offered participatory workshops and demonstrations at online fundraisers and rallies in support of the Philippine Human Rights Act.
Kara is an Oberlin Shansi Fellow (2020 - 2022) at Universitas Gadjah Mada in Yogyakarta, Indonesia. She holds a certificate in Teaching English as a Second Language and a BA in Biology and Dance (Highest Honors) from Oberlin College. karanepomuceno.mystrikingly.com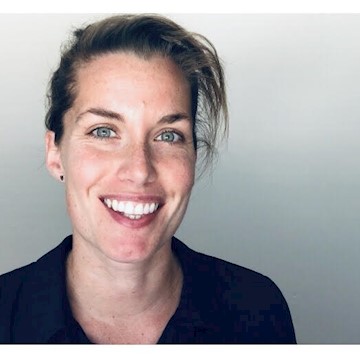 Tessa Palfrey
Tessa Palfrey is a Senior Lecturer in Dance and the programme leader for MA Choreography and Performance Practices, teaching on a range of modules at undergraduate and postgraduate level. Alongside this, Tess is the artistic director of the all-male dance company Lincoln Boys Company, and runs the extra-curricular Creative Lab initiative, as part of the Artist Development Scheme. Before embarking on her career in Higher Education, Tess worked internationally using dance and performing arts as a tool for community development and cross-cultural learning. With specialisms in choreographic practice, Tess continues to explore the possibilities of dance and choreography beyond the studio, and is passionate about choreographic explorations surrounding play and playfulness.
Terre Parker
Terre Parker is a dance artist and educator who creates environmental and stage performance, video, and participatory scores for feminist embodiment and felt connection with earth. She is founding director of the intergenerational, place-based dance ensemble Mae/Movement Arts Ensemble. Her numerous environmental works, including The Honey Land and Stone Songs, span diverse geographies and landscapes, both constructed and natural. As a principal member of Anna Halprin's Dance Company, Terre performed the seminal Parades and Changes and originated roles in Awaken. Terre's choreographic and video work has been presented by Videoholica Varna (Bulgaria) and Université du Québec à Montréal (both with Iu-Hui Chua) as well as One People Voice Company (Java/Bali), Art in Nature Festival (CA), and Sense of Place Dance Festival (WY), among others.  
Her current research, Evolving Identities, emerges from the experience of motherhood to explore the interaction of literal and figurative social identities during life transitions through movement and writing. A member of the International Interdisciplinary Artist Consortium and Studio Firenze, she teaches environmental dance and arts integrated curriculum, building on experience teaching in a wide range of settings from museums to community centers to universities. She holds a certification in Halprin's somatic approach, BA from Mount Holyoke College, and MFA Interdisciplinary Art from Goddard College.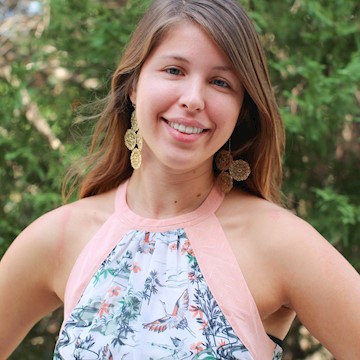 Amanda Sieradzki
Amanda Sieradzki (MFA) is the founder and artistic director of Poetica, a company that intersects contemporary dance, poetry, and community classes to bring movement and story together. As a local teaching artist, she instructs all ages and abilities and serves on dance faculty at the University of Tampa. Her technique and history courses follow Anne Green Gilbert's brain compatible pedagogies, and she directs the dance program's Evening of Experimental Dance. Amanda's choreographies bridge genres and have lived in traditional and alternative spaces at the Tampa's NewGrounds Festival, New Dance at the Decatur Arts Festival, the Atlanta Fringe Festival, Emory University's Schwartz Center for Performing Arts, among others. Her most recent iteration of fangirl & the liner notes premiered during a summer residency at Indy Convergence in Indianapolis. Amanda has been invited to present her research on interdisciplinary practices and pedagogy at the Popular Culture Association/American Culture Association, the National Dance Education Organization, and the Osher Lifelong Learning Institute. Presently, she is an arts journalist and contributor for Creative Pinellas' Arts Coast Journal, DIYdancer Magazine, ArtsATL, and the Tallahassee Council on Culture & Arts/The Tallahassee Democrat.
Jane Turner
Dancer/choreographer/teacher Jane Turner has 30+ years working experience in independent, theatrical and commercial settings. She has initiated and led innovative, wide ranging participatory and performance projects with her company TURNING WORLDS since its foundation in 1990.  Their most recent project Shapeshifters resulted in the film Gog Magog https://vimeo.com/444564834 which will hopefully develop as lockdown eases. In addition Jane is working on a dance and museums project for families with BEEE Creative,  and lectures for London Metropolitan University and the Imperial Society for the Teachers of Dancing. Other recent involvements include working as a featured dance artist in the PELL Ensembles 2020 Virtual Cultures project;  creating The CFC Cabaret (2018 The Junction, Cambridge); working as a performer in Rosemary Lee's Passage for PAR (2018) and performing in the Big Sexy Show for older audiences for Duckie's Posh Clubs (2018). She was choreographer/rehearsal director for Liz Carr's Assisted Suicide: The Musical (2016/17) for national and international touring. Her interest in interdisciplinary complex systems led to a PAR PhD in 2012. www.janeturner.net