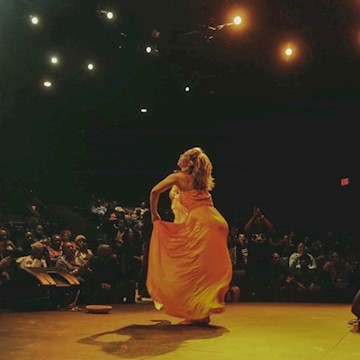 Naila Ansari
A native of Buffalo, New York, Naila Ansari is a Cum Laude graduate of Point Park University's Conservatory of Performing Arts program and holds an MFA from the University at Buffalo. Ansari, an Assistant Professor at SUNY Buffalo State College in Theater and Africana Studies, recently served as the choreographer for "Black Roots Summer," named Best Theater in 2021 by the New York Times. In addition, Ansari has a host of credits in directing, choreography, teaching, and producing. Some include the Black Entertainment Network, Civic Light Opera, Salve Regina University, Buffalo State College, University of Southern Utah, Inner City Muslim Action Network (IMAN), and many more. In addition, she has had the privilege of performing works by legendary Lula Washington, Robert Battle, Camille Brown, and Darrell Grand Moultrie.  She is a current fellow for the Black Interfaith Project in partnership with the African American Museum for History and Culture Smithsonian for her documentary and live performance project, the Movement of Joy. For more information, follow @naila_moves_joy on Instagram and www.themovementofjoy.com. (Photo credit: Awrstudios Jimmy "Rook" Hawkins)
Ferne Caulker
A native of Sierra Leone, West Africa, Caulker continues the legacy of her master teachers, including Katherine Dunham, Lavinia Williams, Chief Bey and Pearl Primus. Teaching at the university since 1971, she founded the Dance Department's BFA Degree in Choreography and Performance/African dance. She is the Founder (1969), Artistic Executive Director of Ko-Thi Dance Company and has received numerous awards, touring in Japan, Canada, the United States, (New York's Lincoln Center 'Out of Doors' concert series and Brooklyn Academy's 'Dance Africa' series. As a Fulbright Scholar she completed a research sabbatical in Tanzania, East Africa. She contributed a chapter in the book, The Dance Experience, entitled "African Dance: Divine Motion. Caulker was a presenter in the 2009 Imagine America conference, the 2014 Dancing the African Diaspora: Theories of Black Performance Conference at Duke University and is a recipient of UWM's 2012/13 prestigious Research Grant Initiative (RGI).
A'Keitha Carey
A'Keitha Carey is a Bahamian artist, mother, educator, cultural critic, dance writer, and scholar. She developed the dance technique CaribFunk, a fusion of Afro‐Caribbean, ballet, modern, and fitness principles and rooted in Africanist and Euro-American aesthetics and expressions. A'Keitha received her B.A. in Dance from Florida International University, an M.F.A. in Dance from Florida State University, and an M.A. in African and African Diaspora Studies from Florida International University. She also holds a Certificate in Women's Studies from Texas Woman's University and is currently in the and PhD (Global Cultural Studies) program at Florida International University. A'Keitha researches Caribbean spaces, locating movements that are indigenous, contemporary, and fusion based and investigates how Caribbean cultural performance (Bahamian Junkanoo, Trinidadian Carnival, and Jamaican Dancehall) can be viewed as praxis. Her dissertation is focused on Erotic Performance and Black Female Subjectivity in Jamaican Dancehall. She has taught in K-12 and in Higher Education, serving as dance faculty for several universities across the country. A'Keitha is a member of Olujimi Dance Collective in Miami, Florida, and the cofounder of Florida Black Dance Artists Organization. She is also a personal fitness coach and teaches CaribFunk Fitness online and locally.
Alesondra (Alex) Christmas
Alesondra (Alex) Christmas is an ABD doctoral candidate in the Department of Dance at The Ohio State University, whose dissertation research focuses on Racial Battle Fatigue in Black women dance educators at Predominantly White Institutions. Christmas' academic scholarship uplifts the thought, labor, and creative practices of Black women in dance. Her recent chapter, "Black Women Keep the Tempo: The Impact of Black Women on Jazz and Tap Dance in the USA," creates a composite of counter-narratives that value the contributions of Black women in Jazz and Tap dance. Christmas works to dismantle White Supremacy within dance by organizing with the Anti-Racist Working Group and as a Graduate Assistant for the upcoming Race, Equity, and Social Justice in the Arts certificate program. Additionally, Christmas champions racial justice through her leadership and pedagogy. Her recent academic courses "African Diaspora Dance in the 21st Century" and "Antiracism in the Performing Arts" are bolstered by her publicly accessible courses "Anti-Racism in the Arts: The Basics" and "Anti-Racism & Social Justice in Dance." Christmas has presented at several national and international conferences, including the Dance Studies Association, Collegium for African Diaspora Dance, Ohio Dance Festival, and Association for Theatre in Higher Education. She also infuses Black Feminist and social justice praxis into creative processes as a dance dramaturg. Christmas holds a Bachelor of Science in Theater with minors in Dance and Advertising and a certificate in Cultural Competency from Central Michigan University. (Photo Credit: Robb McCormick)
Shani Collins
Shani Collins is core faculty of Africana Studies and an Associate Professor of Dance at Connecticut College where she has been on faculty since 2009.  Shani's artistry focuses on fostering women's healing em(power)ment through performance, community ritual, and cultural engagement. Her work has been presented throughout the United States and abroad, including performance residencies in Seoul, Korea and Ghana, West Africa. She has presented choreographic work in such festivals as Performatica' Dance Festival in Cholula, Mexico and Kaay Fecc Dance Festival in Dakar, Senegal. In addition to her choreographic work, most recently she is leading international exchange programs to West Africa that are rooted in performance at the intersection of West African Dance, integrative embodied praxis, and identity exploration. 
Zakiya L. Cornish
Zakiya L. Cornish is a dance artist, choreographer, and educator whose innovative Contemporary African dance practice is grounded in her wealth of knowledge and experience of West African dance and music, and African American vernacular dance. Zakiya has had the opportunity to work with Tony-award nominee Jeffrey Page, Bessie-award nominee Lela Aisha Jones, and Ron K. Brown of Evidence Dance Company. Zakiya also worked with world-renowned, Kulu Mele Traditional African Drum and Dance Company where she performed, regularly directed rehearsals, served as a production/stage manager and lighting designer, and set original choreography on the company. She studied with Germain Acogny at the École des Sables in Senegal. Zakiya has served as a K-12 teaching artist and arts integration specialist for over 10 years, including a 5-year residency with Young Audiences of Louisiana which culminated in an invitation for her students to perform in Los Angeles for Adam Shankman and the Dizzy Feet Foundation. Zakiya received her MFA in Dance from Temple University, where she has served as an adjunct professor and taught many master classes. Zakiya is an Assistant Visiting Professor at the University of Wisconsin- Milwaukee.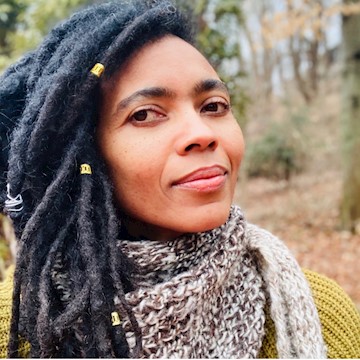 Ojeya Cruz Banks
Ojeya Cruz Banks (PhD) is a dancer-anthropologist-choreographer.  She works as an Associate Professor of Dance at Denison University. Her research is inspired by her African and Pacific Islander (Guåhan/Guam) American lineages. For over a decade, she worked at the University of Otago in Aotearoa/New Zealand. Cruz Banks' research and teaching focus on Black/African, Black Pacific and Indigenous Pacific dance education, choreography, and performance. Her research includes topics such as West African dance (Guinea & Senegal) and Pacific Island dance as source of pedagogy, somatic practice, spiritual well-being, artistic practice and decolonization.
Truth Hunter
Truth Hunter was born and raised in Oakland, California.  She studied West African dance under the tutelage of Marilyn and Sekou Sylla of Bamidele Dancers and Drummers at Mount Holyoke College. In 2007, Truth Hunter created a multimedia African Dance concert to fundraise for refugees impacted by genocide in Darfur. It was through this experience, that she realized that the performing arts can be used as a tool for activism and a powerful way to bring healing into the world. In August 2017, Truth Hunter became the Director of Race and Ethnicity programs at Connecticut College where she collaborated with the Dance Department to design an interdisciplinary course that used African dance to tell stories of resistance of African diasporic people during the transatlantic slave trade. In spring of 2018, Truth Hunter traveled to Senegal to train with Bakalama Dance Company and performed a solo at the renowned dance school, École des Sables. Currently, Truth Hunter is a doctoral student at the University of Connecticut. Her research examines the ways that African dance deepens embody teaching and learning. Additionally, Truth teaches African dance healing workshops that promote the union of the mind, body, and spirit.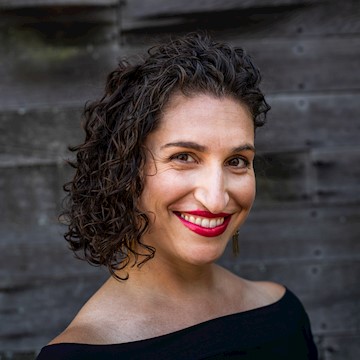 Kat Echevarría Richter
Kat Echevarría Richter is Artistic Director of The Lady Hoofers Tap Ensemble, a Philadelphia-based 501(c)(3) non-profit organization dedicated to the art of rhythm tap. She is Adjunct Professor of Dance at Stockton University and has also taught at Temple University, Roehampton University, Kings College London, and Oxford University, where she was a Caplan Scholar. Her work has been supported by the Bartol Foundation, the Pennsylvania Council on the Arts, and the Philadelphia Cultural Fund. Richter has presented research at the annual meetings of the Society for Ethnomusicology, the Society of Dance History Scholars, the Congress on Research in Dance, and the Dance Studies Association, where she was part of the inaugural panel on percussive dance in 2017. Her work has appeared or is forthcoming in numerous journals and anthologies including Dance Research Journal and the Journal of American Culture. Kat also writes for Dance and Dance Teacher magazines. She holds an MA in Dance Anthropology from Roehampton University, and a BA in History and Dance from Goucher College.
Tamara Williams
Tamara Williams, Assistant Professor, UNCC, earned her MA from Hollins University. Her choreography has been presented internationally in Serbia, Switzerland, Trinidad, Jamaica, Mexico, and Brazil. Moving Spirits, Inc., is Williams' contemporary arts organization dedicated to performing, researching, documenting, and producing African Diaspora arts. Williams' scholarly work includes: Giving Life to Movement: The Silvestre Dance Technique, "Reviving Culture Through Ring Shout" published in The Dancer-Citizen, and The African Diaspora and Civic Responsibility (forthcoming).