Antoinette M. Coward-Gilmore
Antoinette M. Coward-Gilmore is the Founder, CEO, and Artistic Director of Danse4Nia, a Philadelphia-based performing arts organization that is the home to professional project-based dance company Phoenix Danse, youth dance company Nia-Next, and art education/performing arts training program Danse4Nia Conservatory. Coward-Gilmore is a second-year doctoral student in the Dance Division of Texas Woman's University, adjunct dance faculty at Drexel University, and a freelance choreographer and teaching artist. Coward-Gilmore is a proud NYU Steinhardt School of Education and University of the Arts graduate. She received her MA and BFA in Dance Education and Performance with high honors.
A Philadelphia native, Coward-Gilmore received her training at the New Freedom Theatre under the direction of Patricia Scott Hobbs. A graduate of the Franklin Learning Center, where she studied under Master Horton Teacher, the late Faye B. Snow, and additionally trained with the late James Truitte, Wayne St. David, Milton Myers, Ruth Adrian, Pat Thomas, Abdel R. Salaam, and Dyane Harvey-Salaam.   
Coward-Gilmore has been a member of Philadanco II, a founding company member of Eleone Dance Theatre, a former member of the Forces of Nature Dance Theatre, and Rod Rodgers Dance Companies. A national and international choreographer and teaching artist, her work has been seen along the Mid-Atlantic corridor, the West Coast, and the Bahamas. Coward-Gilmore has also appeared off-Broadway, regional theatre, and films.     
Coward-Gilmore is a proud member of Alpha Kappa Alpha Sorority, Inc., Actor's Equity Union, IABD, DSA, a newly initiated Phi Kappa Phi Honor Society member, and a conference attendee of CAAD.
Photo credit: Michael Gray/ Gray Fotografy
Amanda Gabaldon
Amanda Gabaldon is an interdisciplinary dance artist, educator, choreographer and arts journalist. She is currently an assistant professor of dance at the University of Tampa & the artistic director of Poetica, a company that blends poetry, dance and community together. Her collaborative & immersive choreographies have been showcased at the Tampa Museum of Art, the Scarfone-Hartley Gallery, Moving Current's NewGrounds Festival, Tallahassee's 621 Gallery, FEMMEfest Atlanta, the Decatur Arts Festival, and the Atlanta Fringe Festival. Under the name Sieradzki, she was a feature writer for the Tallahassee Council on Culture and Arts and the Tallahassee Democrat for seven years, and has also written for ArtsATL, DIYdancer Magazine, and Creative Pinellas' Arts Coast Journal.
jsk
jsk is a poet, dancer, and student at union theological seminary.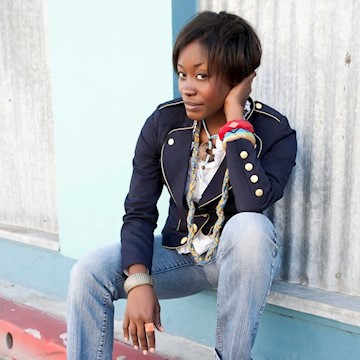 Christa Oliver
Christa Oliver is an Associate Teaching Professor in the department and the Director of the Panoramic Dance Project. Prior to joining NC State, she taught for eleven years in the Department of Theatre and Dance at Texas State University.
Christa is an educator, dance activist, performer, and choreographer. She holds a Master of the Arts degree in Dance Performance and a Professional Diploma in Dance Studies from Trinity Laban Conservatoire of Music and Dance (England). She is also a Mellon Fellow in the School of Theater and Performance Research at Harvard University. Throughout her career, Christa has collaborated with renowned choreographers such as Donald McKayle, Valerie Preston-Dunlop, Rafael Bonachela, Donald Byrd, Rennie Harris, Lula Washington, Victor Quijada, Christopher Huggins, Willi Dorner, Miguel Periera, Robin Lewis, and Dominique Kelly. She has performed professionally in Austria, France, Germany, Italy, Kosovo, Mexico, and Amsterdam and was the dance captain on the national tour of The Color Purple. She has also showcased her acting and dancing skills on the big screen in Hollywood films such as Avatar and Crazy on the Outside.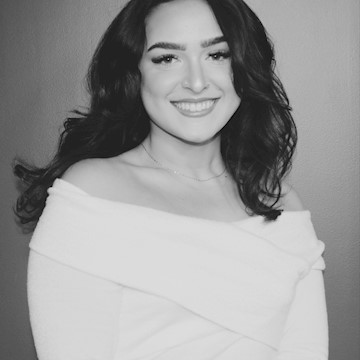 Jessica Taddeo
Jessica Taddeo (she/her/hers) is a resident of Medford, Massachusetts. She graduated Summa Cum Laude in May of 2023, earning a dual Bachelor of Arts in Political Science and Philosophy with a minor in Dance from Roger Williams University. She currently works as a Community Organizer and Campaign Strategist for Our Revolution Medford, working to build a progressive grassroots movement and supporting candidates for City Council and School Committee. In addition, she is a member of On-Stage Dance Company focusing on Modern, Contemporary, and Jazz. 
During her time at Roger Williams University, Jessica lead the College Democrats chapter at RWU, applying an intersectional, interdisciplinary approach to politics and organizing, working at the state, local, and federal levels to bring students' voices into the political and policy conversations. She worked with faculty, other student organizations, and the Rhode Island community while maintaining a focus on anti-racist, feminist pedagogy to build diverse coalitions on and off campus. While earning her degree, she served as the Field Coordinator at the National Organization for Women, the largest and oldest feminist organization in the country.
The most formative part of her education has been her passion for movement. Using dance as a medium for politics, protest, and philosophical inquiry, she seeks inspiration from metaphysical and existential texts, working with themes of identity, humanity, community, and autonomy. She uses her lived experience as a dancer to inform all aspects of her life to connect with communities she seeks to bring positive change to.
Tokie-Jiayin Wang
Tokie Wang is a Chinese choreographer, dancer and visual artist, currently based in Los Angeles. She received her Choreography MFA degree in California Institute of the Arts with a minor in Integrated Media. She has participated in Playdate residency @Blue13 Dance Company, IndyFringe, DanceDTLA @The Music Center, OBOC counter technique 2022 @Gibney, NYC, Summer Intensive @Trinity Laban Conservatoire of Music & Dance, London, Balanced Body Pilates teacher training @Bodyline, L.A.,First Light winter intensive @Corbie & Rabbit Art center, China.
Tokie Wang frequently works as a choreographer/dancer in commercial field with companies/brands in the US and China, such as LOOKwhat StudioTM, Flower Knows Cosmetics, Hong Kong NetEase Interactive Entertainment Limited, FAENZA, Calvin Klein, Xigua Video, VJU, Luset. She has been working with Holley Farmer, Rosanna Taveraz, Ruta Butkus, JVNA, Denzel Curry, Mike Dimes, Dover, Meiyun Lai(Chinese singer),Kiki Xu(Chinese singer), Yunxi Luo(Chinese actor).