Britt Fishel
Britt (Whitmoyer) Fishel was born in Lancaster, Pennsylvania where she studied Cecchetti from an early age. She attended East Carolina University and upon graduating with a BFA in Dance, Britt moved to New York City and pursued performing and choreographing professionally. There, she joined Mariana Bekerman Dance Company, but left in 2009 in order to establish and develop bnw:dance. As artistic director of bnw:dance, Britt led company tours throughout New York City, Richmond, Washington D.C., Philadelphia, and Chicago. In 2010, the company was selected for a summer residency in London, England, and created and presented Interrogation with the help of London lyricist, James Reindeer. Britt went on to receive her MFA in Dance (Screendance) from the University of Michigan, in 2014.
Her screen work has been seen in Greensboro Dance Film Festival, Y'allywood Film Festival, Detroit Dance City Festival, EnCore Dance on Film Festival, DanceBARN, as well as several gallery exhibitions across the country. Most recently, Fishel's film, billet-doux, was published in the biennial edition of Women CineMakers (Berlin). 
Describing her work, ArtsATL reviewed stating: "The final moments of site., which enmeshed dance and video, were stunning." She currently lives in Atlanta, where she is part-time dance faculty at Clayton State University, the creator of Opine Dance Film Festival, and a founding member of Atlanta Dance Collective.
ADC strives to provide growing opportunities for collaboration in choreography and involvement for artists, both locally and nationally, though guest artists, guest residencies, and dance technology opportunities.
Headshot by Hannah C. Stokes photography
Gabriel Mata
Gabriel Mata is a Mexican-American dance choreographer, educator, and performer. He graduated from San José State University with a B.F.A in Dance. The StarTribune has called him "Sly, subtle and totally virtuosic, theatrical dancer-choreographer Gabriel Mata holds the stage with expressive movement and witty words." Gabriel Mata/Movements is his solo based performance project. His most recent work DREAMING was awarded the "2018 MN Fringe Festival Audience Pick". In 2017, he was awarded "The Twin Cities Arts Reader Best of Fringe Award" for his 50 minute solo Out of the Shadows. His dances have been performed in Minnesota, California, New York, North Carolina, and DC. His work has been commissioned/performed by sjDANCEco, the Festival of Latin American Contemporary Choreographers, the Luna Dance Institute, Joy of Motion, Dance Place, and the Charlotte Dance Festival. He has performed for companies such as sjDANCEco, Post:Ballet, REACH BC Dance Company, and Zenon Dance Company. Mata has also performed for artists such as Diane Frank, Mark Foehringer, Joel Smith, Keith Johnson, Wynn Fricke, and the work of José Limón. He trained in Limón technique and applies its theory in his teaching with contemporary influences. He has taught at Santa Ana High School, Zenon Dance School, Dance Institute of Washington, and Dance Exchange. He has also been awarded the Sadie Rose Artist Residency Award, the Mina Garman Award for Excellence in Choreography, and the Carol Ann Haws Award for Excellence in Performance. He is currently in the graduate program at the University of Maryland - College Park.
Headshot by Bill Cameron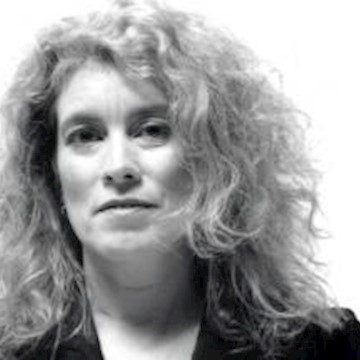 Celeste Miller
Celeste Miller is a choreographer, solo performer, educator and community arts animator. She is currently an Assistant Professor in the Department of Theatre and Dance at Grinnell College, a position that allows her to combine her passion for teaching with her investigation of dance as a performing art, political act and a method for the embodiment of ideas and beliefs.  Dubbed "dance whisperer" by Balance Dance Company, she has devoted her life to finding ways that every body can access a way to experience the world, and express ideas through participatory dance-making. Fellowships and awards for her work include the National Performance Network Creation Fund, National Endowment for the Arts Choreography Fellowship, Atlanta Mayor's Fellowship in the Arts, and the Maryland Arts Council.
Miller directed the Jacob's Pillow Dance Festival Choreographer's Lab: Dance and Community Engagement from 1993-2010. She is the co-founder of the Pillow's "Curriculum in Motion" methodology - artist/educator and classroom teacher collaborations to teach academic subjects using dance as the tool for learning.  A chapter on this methodology was published by Cambria Press in "Hybrid Lives of Teaching Artists in Dance and Theatre Arts" in 2014.
Currently, through Jacob's Pillow and a National Endowment for the Arts Creativity Connects grant, Miller and community partners in the field of medical education are applying the principles of "Curriculum in Motion" to examine ways in which dance-based improvisation and embodiment practices can uniquely support the health and morale of practitioners, nurture creative problem-solving, and promote a conscientious medical practice.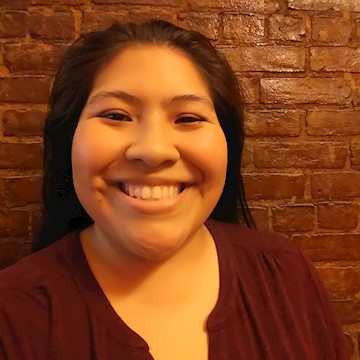 Jessica Tezen
Jessica Tezen is a Visual Artist, Producer, Engineer, Writer and follower of Jesus from Brooklyn, NY. She is a 3rd year M.Div candidate at Union Theological Seminary and a torch bearer of liberation theology for the LGBTQ+ community. She combines theology and the arts in order to express theological discoveries and struggles. Jessica loves God and is quite confident that God loves her back. You can listen to her podcast, Real Talk On Godtalk, where the hope is to bring the church to the street and vice versa, in authentic engagement with questions of God, religion, and spiritual life. www.atruthproduction.com