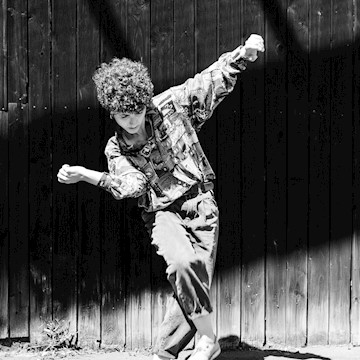 Iria Arenas
Iria Arenas is a freelance dancer, performer and visual artist based in Kassel, Germany. She holds a BA in Visual Arts and Dance (URJ, Madrid) and a MA in Theatre and Performing Arts (UCM, Madrid). As a dancer she worked for several companies in London while developing her practice as research during residencies in Sweden (DOCH), Finland (ODH), Portugal (REAT) or Germany (PReS) with the support of Acción Cultural Española (AC/E). Her last works aim to challenge human perception combining live performance with digital media blurring the line between dance aesthetics and visual art to experiment new ways of narration. Website: www.iriaarenas.com
Nina Kossler
Nina Kossler is a choreographer, scholar, and educator. She has taught for Mark Morris Dance Group and Liberate Artists, and created works with the InstaDance Collective, a group of alumni from Muhlenberg College, where she earned her dual Bachelor of Arts in Dance and Psychology. Nina also served as a choreographer for Dance Project: The School at City Arts, Porch Light Productions, and Buck's Rock camp. Nina completed her Master of Fine Arts degree in Choreography at the University of North Carolina at Greensboro. Her research interests stem from her belief that the performing arts can be a vehicle for social change. She creates interdisciplinary performances that both honor and break aspects of traditional proscenium settings as a way to allow audiences to think critically about the active roles they take in shaping their lives and cultures. Nina is currently a full time instructor of dance at Valdosta State University.
Anabella Lenzu
Originally from Argentina, Anabella Lenzu is a dancer, choreographer, writer, and teacher with over 30 years of experience working in Argentina, Chile, Italy, London and the USA.
Lenzu's company, Anabella Lenzu/DanceDrama (ALDD), has presented thought-provoking and historically conscious dance-theater in NYC, with 390 performances and 14 choreographic works at 100 venues. Lenzu has been commissioned for opera, TV programs, theatre productions, and dance companies, and has produced and directed several award-winning short dance films and screened her work in over 50 festivals in London, Ireland, Norway, Switzerland, Portugal, Argentina, and Mexico. She has received grants from Brooklyn Arts Council, Puffin Foundation, Rockefeller Brothers Fund, Edwards Foundation, The Vermont Community Foundation, and the Independent Community Foundation.
She holds an MFA in Fine Arts (concentration in Choreography) from Wilson College, PA. Lenzu was classically trained at the Teatro Colòn in Buenos Aires, and in the modern dance techniques of Humphrey/Limòn and Graham in New York. Her studies of Tango and the folk dances of Argentina, Spain, and Italy, further inform her work.
Lenzu published her first book in 2013, entitled Unveiling Motion and Emotion. Her second book, Teaching Dance through Meaningful Gestures, is expected in 2020.
Lenzu founded L'Atelier Centro Creativo de Danza in 1994 in Argentina. She currently teaches at NYU Gallatin, Wagner College, Peridance Center, and is Artist-in-Residence at CUNY Dance Initiative, 2019-2020.
Kara Nepomuceno
Kara Nepomuceno (she/her/hers) is a researcher, artist, and educator studying movement as a catalyst for cultural shift. Her work adapts and borrows directly from multiple forms and collectives, including Tausug communities of the Sulu Archipelago, southern Philippines. In addition to her research, weaving personal narrative and performance, she is a contributing author to the anthology Dance Adventures: True Stories of Dance Abroad (December 2020).
Kara performs with Maraya Performing Arts and Samahan Filipino American Performing Arts on unceded Kumeyaay land, known currently as San Diego. She is a 2020 Shansi Fellow to Universitas Gadjah Mada in Yogyakarta, Indonesia, where she facilitates speaking and academic writing tutorials for undergraduate and graduate students. Through discussion, embodied practice, and game-based lessons, she creates spaces toward liberated learning.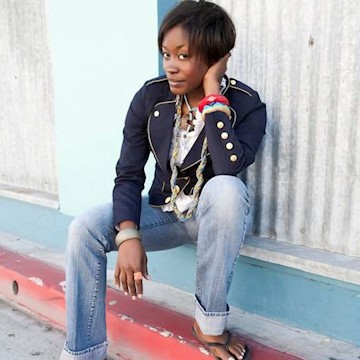 Christa Oliver
Christa Oliver is an educator, activist, dancer, and choreographer born and raised in Youngstown, Ohio. She is an Assistant Professor of Practice in the Department of Theater and Dance at Texas State University. Her research and performance work examines bearing witness through dance and using dance as a tool for healing in places where trauma has occurred. 
She has worked with Valerie Preston-Dunlop, Donald McKayle, Donald Byrd, Lula Washington, Christopher Huggins, Victor Quijada, Willi Dorner, Miguel Periera, Rafael Bonachela, Rennie Harris, Robin Lewis, Dominique Kelly, Gary Lambert, and Sonia Rafferty. Christa has danced professionally in Amsterdam, Austria, England, France, Germany, Italy, Kosovo, and Mexico. She was the dance captain and soloist with the national tour of The Color Purple and was a dancer in the films Avatar and Crazy on the Outside. Christa began her undergraduate studies at the University of Akron and finished at Trinity Laban Conservatoire of Music and Dance in London, England, where she received her Professional Diploma in Dance Studies and her M.A. in Dance Performance. Christa also completed a course of study, Migrations, at the Mellon School of Theater and Performance Research at Harvard University. She is a member of CitizenTales, a research collective housed at Emerson College.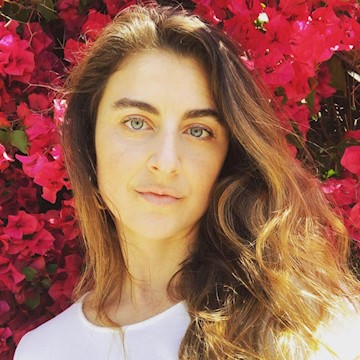 Sandra Orellana Sears
Sandra Orellana Sears is a Brazilian-American artist, art historian, and energy healing practitioner. She earned a Bachelor's degree at Columbia University and received a Master's degree in Contemporary Art from Sotheby's Institute of Art in New York City. She is a trained yoga instructor, initiated in Reiki, and received a Master's Certification in Intuition Medicine. She travels every year to study the Silvestre Technique in Salvador, Bahia, Brazil.
Carlee Sachs-Krook
Carlee Sachs-Krook researches and writes about dance, drawing from her embodied experience as a mover and a groover in studio contexts and beyond. Her written work has appeared in Dance Informa Magazine and The Tallahassee Democrat. In 2020, she was selected to present her research on Ruth Page's ballet An American Pattern at the American Popular Culture Association's national conference prior to its cancelation due to COVID-19. She holds a BFA in Dance from Sam Houston State University and is currently pursuing her masters in American Dance Studies at Florida State University. There she serves as a research and teaching assistant while investigating the performance politics present in US pole dance competitions. Her research interests include dance, gender, sexuality, pedagogy, and dramaturgy.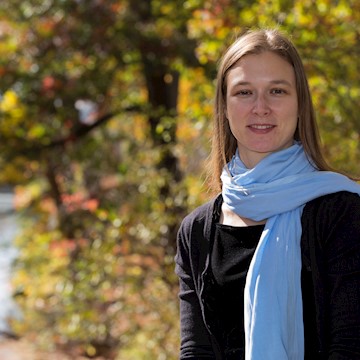 Candice Salyers
Candice Salyers is a dancer and multi-disciplinary artist whose work integrates text, poetic images, and movement to create both intimate and large-scale installations and performances. Her dance work has been shown in landscapes and stages in the US, UK, Estonia, Ireland, Bulgaria, Morocco, and the Czech Republic and has been commissioned and supported by residencies across the US, including at Acadia National Park, as well as in Spain, Armenia, Canada, and Hungary. She was one of 10 US artists selected to participate in an international exchange between National Dance Project (US) and Culture Ireland (IE). Her PhD. work explored intersections of dance performance, feminist theories, and environmental philosophy, and she also holds an MFA and MDiv. Her recent solo performance project explores different physical and conceptual perspectives on female sainthood and includes dances created for both landscape and stage spaces. Currently, she is an Assistant Professor of Dance at The University of Southern Mississippi. Candice was awarded a 2016 Choreographic Fellowship from the Massachusetts Cultural Council for her choreographic and performance work and a 2017 Postdoctoral Fellowship from the American Association of University Women for her writing. She was recently one of the first dancers invited to speak at the Society for European Philosophy, and her publications include contributions to Tanz, Bewegung, und Spiritualitat, and the Journal of Performance and Mindfulness.